Umeda Sky Building-Head Office-
[Osaka, Japan]
View more
Awards
Selected as one of the "top 20 buildings around the world"
The Umeda Sky Building (Osaka, Japan), where Sekisui House's head office is located, consists of two forty-story towers that are connected at their uppermost floors. As the world's first skyscraper of its kind, this building was selected as one of the "top 20 buildings around the world," along with the Parthenon, Basilica San Marco, Sagrada Familia and others, by Dorling Kindersley, a world-famous British publishing company.
Property information
Site area : Approx. 41,800m²
Building area : Approx. 13,700m²
Total floor area : approx. 216,300 m²(Office and commercial area of approx. 160,100 m², Hotel area of approx. 56,200 m²
Max. height : Approx. 173m
Public open space : Approx. 26,400m²
POINT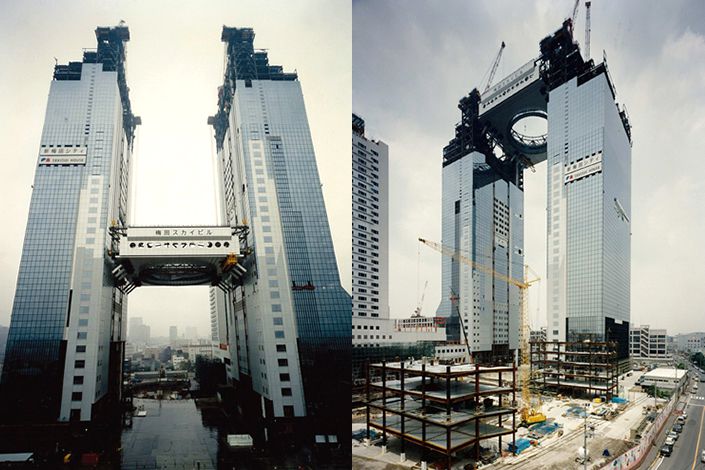 "Lift up" method
The uppermost deck connecting the two towers was constructed using the "lift up" method to assemble the structure on the ground and then lift it up to the top. In 1992, the deck was among the heaviest structures in the world to have been successfully raised using this method.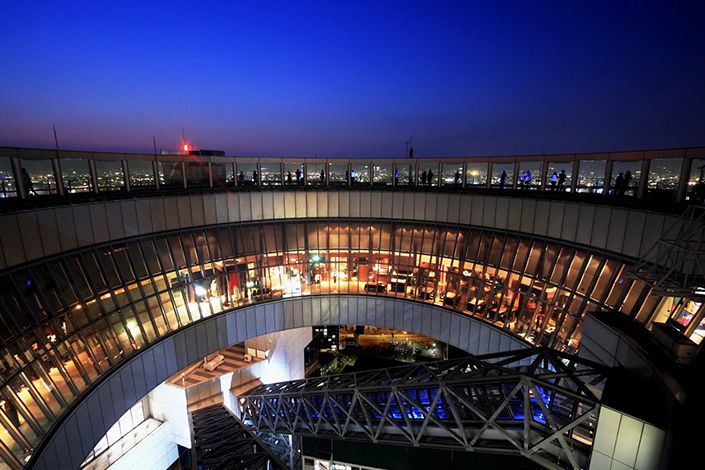 Inclined escalator
A forty-meter see-through inclined escalator takes visitors to a floating garden observatory on the top floor.
Wall of Hope
The "Wall of Hope," a gigantic green monument measuring 9 m high and 78 m long, is the idea of by renowned architect, Tadao Ando and stands adjacent to the building.
Contact us
about the project