Awards
2018 Ranked 40th for number of home sales in the JBREC* Top 50 Master-Planned Communities
2018 Ranked 36th for number of home sales in the RCLCO* 50 Top-Selling Master-Planned Communities
2020 Ranked 48th for number of home sales in the JBREC* Top 50 Master-Planned Communities
* JBREC: John Burns Real Estate Consulting
* RCLCO: Robert Charles Lesser & Co
A large-scale community development project is underway in an extensive area that spans about 19 km². The development site enjoys a magnificent view of Mt. Rainier, and is conveniently accessible in 40 minutes from the airport by car. A business park, as well as residential lots of various designs are being developed, which will create a large number of employment opportunities. The community has successively ranked first in the number of houses sold in this district in recent years. This project, designed to create a sustainable society, received a three-star rating from the Built Green Program, a group promoting eco-friendly building practices. This is the best rating for community development projects.
Property information
Total number of housing units : 8,228
Multi Family Rental Apartments : 1,336
Total development area : Approx. 19 km²
Other facilities : Commercial and retail facilities, offices, R&D facilities
POINT
Twenty-year project
It will take a total of 20 years to complete this large-scale project, which involves the construction of commercial facilities in a huge area that spans more than 1.6 million m² and the development of a business park that will create new job opportunities.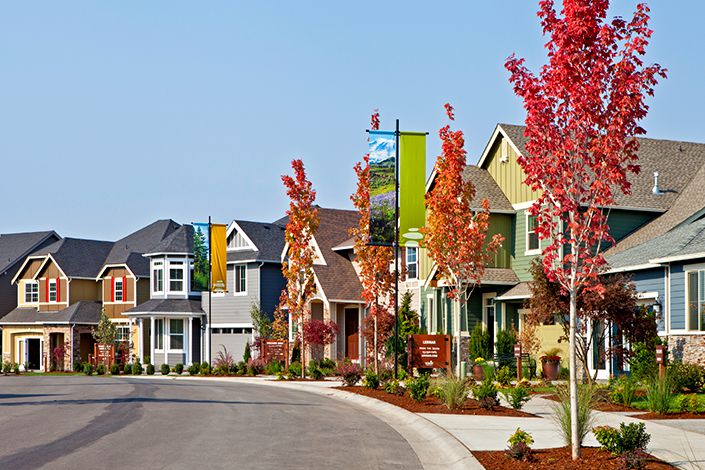 A variety of housing designs
Over 8,000 homes of many different designs will be built on the extensive development site.
Contact us about the project


- North America Sekisui House, LLC -