Global ESG management initiatives
Sekisui House Technology: Becoming the world's de facto standard
At Sekisui House, we have been contributing to the resolution of social issues throughout the 60 years since our founding, all the while providing housing that meets the needs of the times. We are providing solutions by sharing the Sekisui House technology we have developed during our history. These include technologies focused on safety and security, such as resistance to earthquakes, fires and impacts, and technologies focused on comfort, such as thermal insulation, universal design and devices for maintaining indoor air quality. In this way, as we contribute to the emergence of a sustainable society, we are also meeting the preferences of ESG management around the world.
Global ESG management initiatives
Accolades and Achievements
FY2019 Accolades and Achievements
E
ENVIRONMENT
S
SOCIAL
G
GOVERNANCE
United States
E

S

Applying Sekisui House technology: Responding to the various natural disasters that can occur in large land areas
In the U.S.A., demand for housing is projected to grow over the coming decades, with balanced population growth expected across all ages. Due to the large land area of the United States, different regions focus on different issues. In recent years, problems associated with climate change, such as the shifting paths of hurricanes, have become apparent. In addition, the West Coast of North America is exposed to a high risk of earthquakes as well as frequent power outages in light of the numerous major earthquakes that have struck the region in the past. While traditional wooden houses represent the mainstream for dwellings, houses constructed with high resistance to earthquakes, fires and impacts are required to minimize the devastating effects of natural disasters and global warming.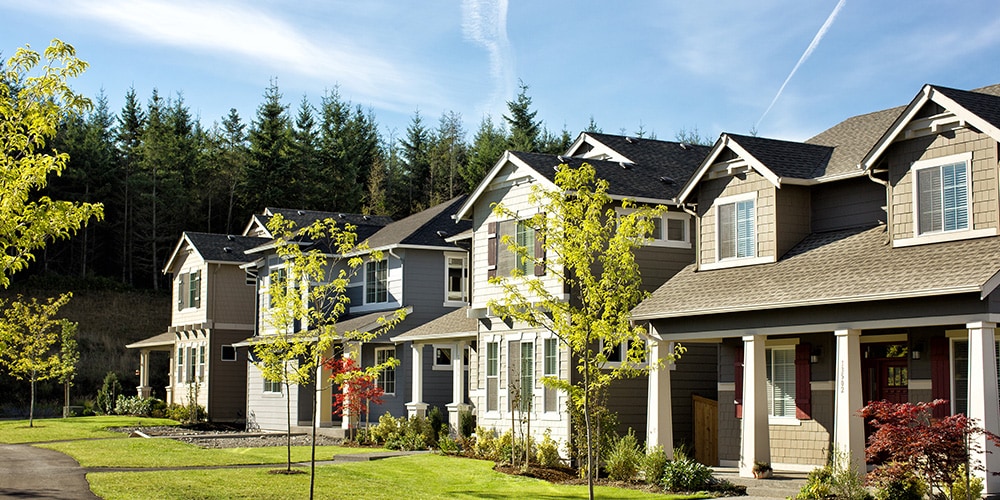 Interior of the SHAWOOD concept home, built to ZEH standard and with high seismic resistance
Challenge
● Strong demand for housing due to high population growth
● A population motivated to fight global warming due to possibly related occurrences, such as shifting paths of hurricane
● A high risk of powerful earthquakes along the West Coast of North America
● A need for ongoing maintenance of building exteriors
Response
● Acquisition of Woodside Homes and expanded collaboration efforts
● Transplanting of Sekisui House technology
● Construction of SHAWOOD, which is built to ZEH standard and features high seismic resistance
● Introduced Bellburn ceramic wall product
E

Adopting ZEH standards across the U.S.A. from California
California is an environmentally advanced state that has been proactively adopting environmental regulations. Reductions in greenhouse gas emissions have been legislated, and legislation requiring new homes to be equipped with photovoltaic panels was introduced in 2020, marking the first time such a policy has been adopted in the United States. Our subsidiary, Woodside Homes, is strengthening the development of environmentally-friendly and lifestyle-oriented products to promote zero net energy housing (or ZNE, the industry term in the U.S.A.) in line with revisions to the state's environmental and energy-efficiency standards for buildings. We are providing ZEH housing as a foothold for popularizing this innovation in the United States, and we are planning to introduce environmentally-friendly urban developments in the future.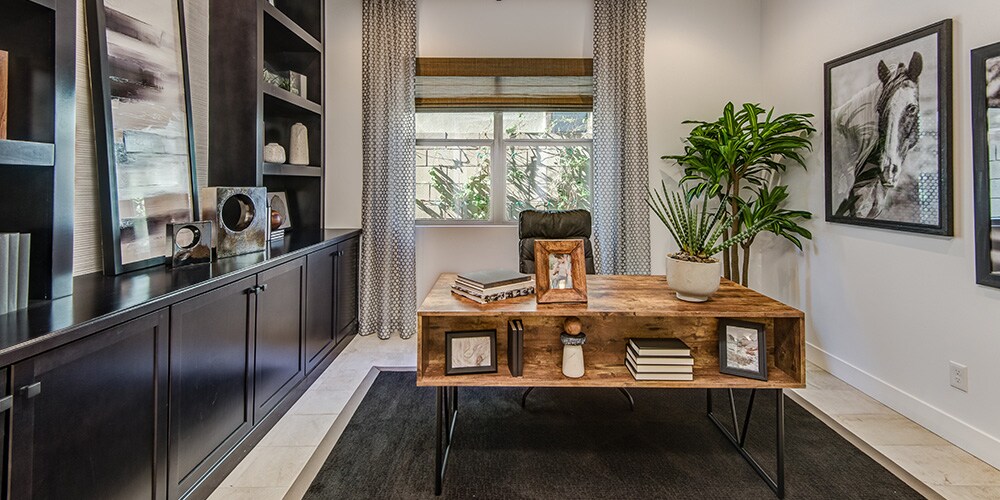 ZNE housing in California
E

Development projects focused on biodiversity
Canyon Falls, a community development project in Texas, was developed with a view to preserving biodiversity; specifically, it is focused on protecting the habitat of post oak trees, some of which are 120 to 150 years old. It is considered difficult to preserve post oak trees when developing the surrounding land, as this tree species is known for its delicate roots. However, the post oak trees in this area have continued to grow even after the development was completed. At the end of 2018, Canyon Falls was presented with the Tree of the Year Award from the town of Flower Mound in Texas.
Australia
E

S

Offering eco-friendly housing in preparation for growth in housing demand
Australian Government statistics suggest that significant population growth is expected in the future, and we expect increased demand for sustainable housing. We have established a SHAWOOD factory in the suburbs of Sydney and have introduced a repetitive production system for high-quality building materials. Furthermore, we have constructed Shinka House, a ZEH-compliant pilot house equipped with solar power generation and storage batteries, in The Hermitage, a residential housing development on the outskirts of Sydney. In addition to offering an environmentally-friendly lifestyle that reduces energy consumption, it serves as a platform for promoting the improved quality of housing that we provide to our customers.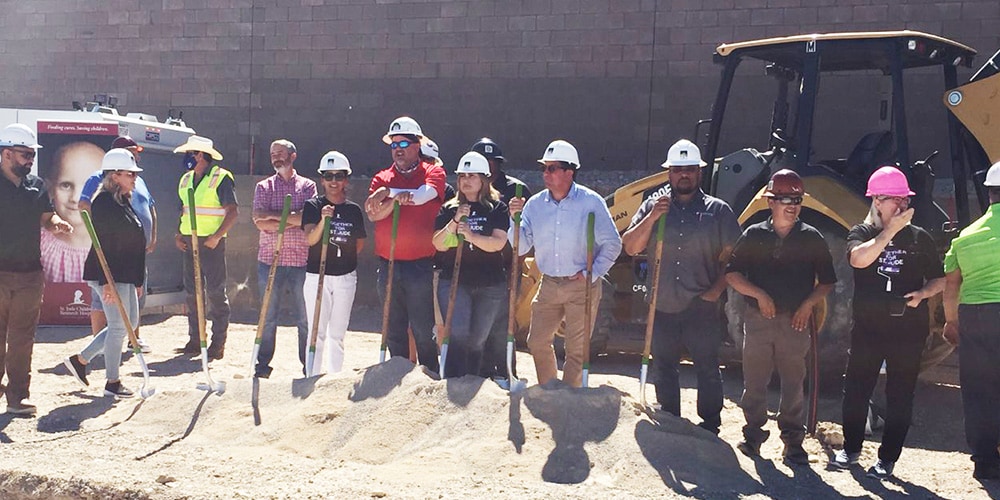 Shinka House, a SHAWOOD model based on ZEH specifications
Challenge
● Strong demand for housing due to population growth
● Much room for quality improvements in the existing housing market
● Soaring electricity bills resulting from liberalization of the electricity market
Response
● Constructed an Australian version of the SHAWOOD factory near Sydney.
● Established a repetitive production system for high-quality building materials.
● Constructed Shinka House, a ZEH-compliant pilot house.
E

The Central Park Project, recognized as the world's tallest skyscraper
Construction of Central Park, a development complex in central Sydney, has been under way since 2011 with our joint venture partner, Frasers Centrepoint Limited. The concept of "environmentally-friendly development" has been thoroughly implemented here; for example, a large reflector is used to direct natural light to the lower part of the building in order to reduce the power consumption needed for daytime lighting. In addition, by adjusting indoor temperatures with the largest green wall in the Southern Hemisphere, the project reduces CO2 emissions. It also introduces eco-friendly water reuse facilities. With exterior features such as greenery on the walls, a garden on the 29th floor, and a huge reflector, the condominium earned the world-famous architectural award known as Best Tall Building Worldwide in 2014 from the Council on Tall Buildings and Urban Habitat (CTBUH). Moreover, in 2019, at the CTBUH Awards, this project received the world's highest award for Urban Habitat District/Master Plan Scale, as both the building and surface development were evaluated as "best in the world" in both name and reality.
We have received various other awards recognizing our achievements in improving local security, and we received the highest evaluation under the Australian Environmental Standards.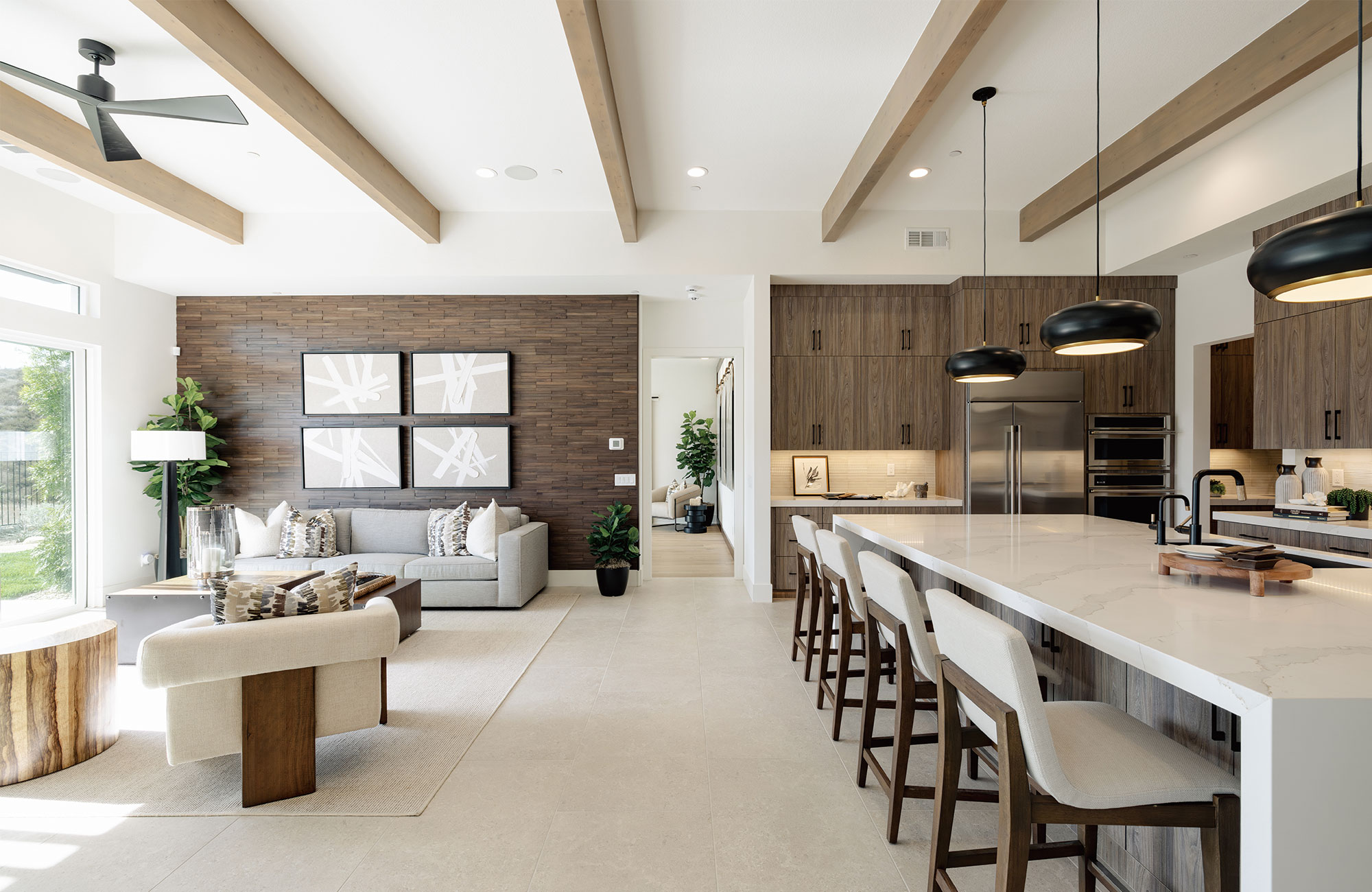 Aerial gardens, impressive green walls, and reflectors to take advantage of natural light
S

Human resource development aimed at global expansion of our domestic business
In Australia, we assist local employees and industry groups in understanding our corporate philosophy by inviting them to Sumai-no-Yume-Kojo Centers, Nattoku Kobo Studio (Home Amenities Experience Studio), and Sekisui House Eco First Park in Japan. The Gohon no ki indigenous landscaping project (highlighted on page 25) has been incorporated at each project, and the Satoyama concept has been adopted in various parts of our local projects, both of which have been well received by local customers. Similar initiatives are being undertaken in each country in which we operate, and participants who visit these facilities retain and bring back what they have learned in Japan, adapt it to their cultures and climates, and implement it.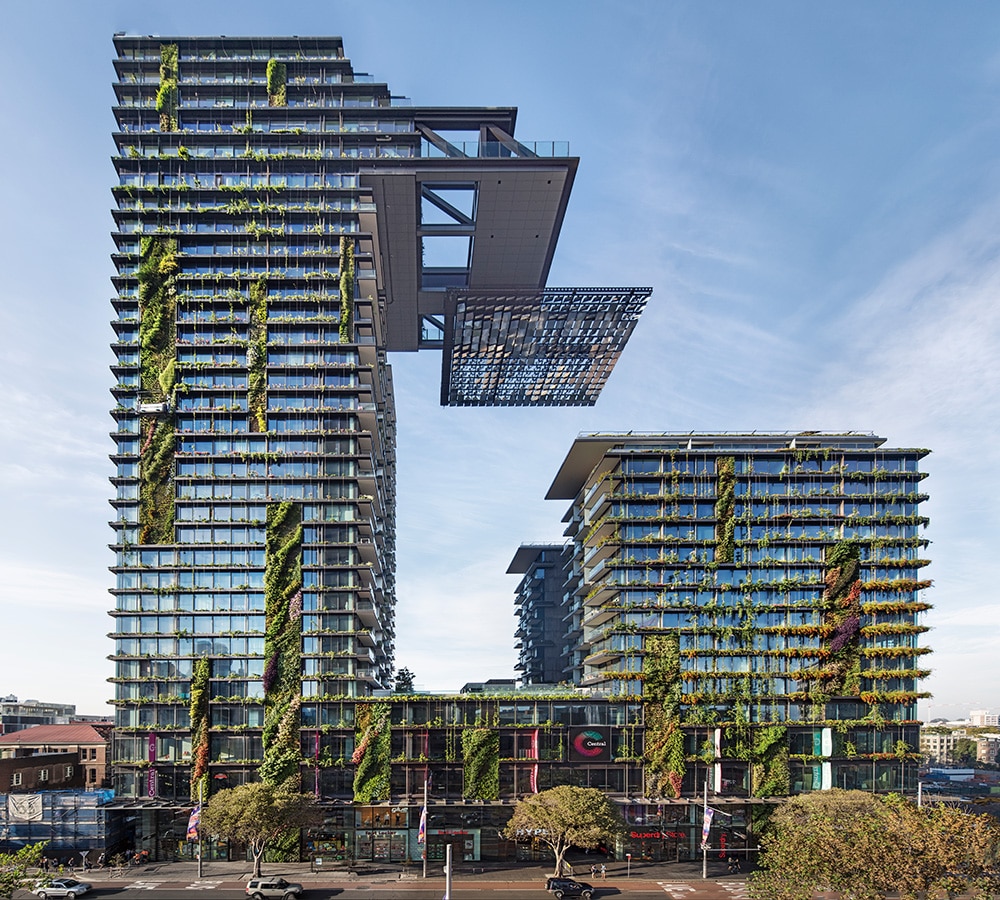 West Village site planned according to the Gohon no ki project and Satoyama concept
S

Promoting diversity initiatives in other countries
Our Australian subsidiary promotes diversity, with females filling 50% of the employee positions and about 6% of the managerial positions. The company has also instituted an extensive promotion system for managers that focuses on individual abilities.
In addition, in order to support the social advancement of women and the development of the next generation, West Village has partnered with the Property Council, a real estate industry group, to explain our initiatives in Australia and introduce local high school students to the town development and housing development field. This program, known as "Girls in Property," is contributing to the promotion of female participation in the male-dominated real estate development field and the construction industry.
United Kingdom
E

S

Our full-scale entry into the UK housing market is contributing solutions to housing challenges.
In May 2019, we undertook our full-scale entry into the UK housing market in partnership with Homes England, a UK government agency, and Urban Splash, an integrated real estate company. The chronic housing shortage in the UK has become a social issue, resulting in a shortage of about four million houses. In addition, the traditional stone-and-brick construction methods used for local houses are associated with challenges in terms of productivity, construction time, and quality, and a high-quality housing alternative is demanded. We believe we can contribute solutions to these issues by employing our high-quality, short-schedule industrialized housing technology. Notably, the UK government aims to decarbonize by 2050; from our experience with ZEH gained from our track record in Japan, we are confident we can help to solve the environmental problems facing the UK.
High-quality, highperformance townhouses in New Islington
Challenge
● A shortage of 4 million houses
● A need for quality housing to replace stone and brick structures
● Mandatory implementation of ZEH (Zero Carbon) as of 2025
Response
● Establishment of a joint venture with the government agency Homes England and the real estate company Urban Splash
● Launch of in-house production of high-quality modular housing
● Production of environmentally-friendly housing including zero carbon incorporating energy-efficient technology
In housing developments in the UK, which are incorporating the perspective of biodiversity conservation, we are undertaking research to incorporate biodiversity conservation efforts such as the Gohon no ki indigenous landscaping project in these sites.
Singapore
E

S

Adapting "slow living" to the local culture
The One Holland Village Project — undertaken with our joint business partners Far East Organization and Sino Group — is an integrated complex incorporating dwellings, serviced apartments, commercial facilities, and offices. The residential building, a comfortable space of our own design, adopts the concept of "slow living" and aims to provide residents with a calm and peaceful living space. The Singapore version of slow living incorporates three specific themes: Balcony Life (balcony space with consideration for privacy and a linkage between the interior and exterior); Storage (easy-to-use storage spaces where they are needed); and Flexibility (design for variability). One Holland Village was also conceived as an environmentally-friendly development with plans for greenery and a regional heating and cooling system that exceeds regulatory requirements throughout the project. We will continue to create value in Singapore by sharing our ideas on sustainability and contributing to local communities in concert with our local partners.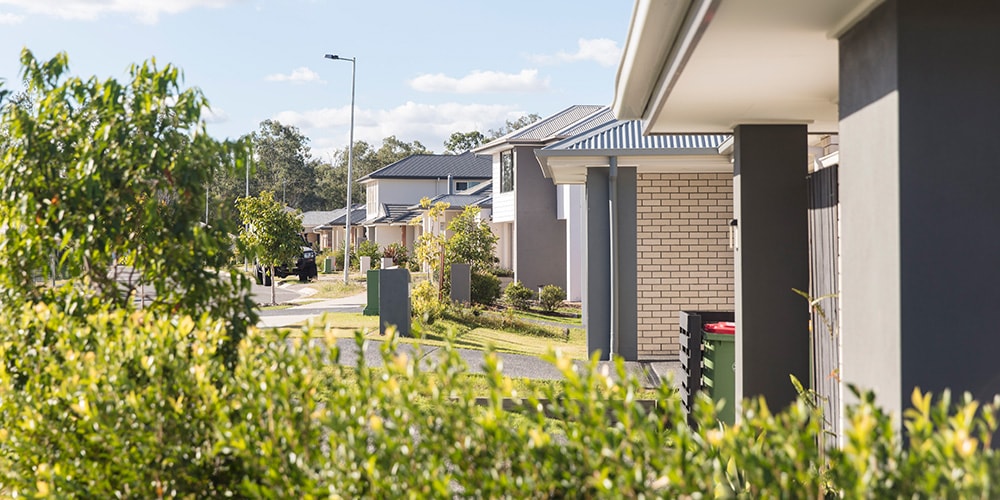 The One Holland Village Development
China
E

Creating living spaces constructed to a high standard to accommodate both the homeowner's perspective and the health of the environment
We are developing townhouse and condominium projects under the Sekisui House Yuqin brands in the cities of Taicang, Suzhou, and Wuxi on the outskirts of Shanghai and in the northeastern city of Shenyang. The Taicang I Project (Taicang Yuqin Garden) earned high praise for its residence-perspective manufacturing and environmental considerations, garnering the 2019 Gold Award of the Tien-yow Jeme Civil Engineering Prize in the Excellence Housing Category (China Civil Engineering Society; equivalent to grand prize of the Architectural Institute of Japan). In China, which emits large amounts of CO2, we will continue to make use of environmental technologies tailored to the perspective of the homeowner.
Taicang Yuqin Garden, highly regarded as an environmentally-friendly building
Common to All Countries
G

Strengthening governance through close collaboration with Japan
To maintain close communication, our head office in Japan and various departments hold separate meetings twice monthly with our local subsidiaries in each country. Since April 2020, we have been conducting base management training mainly for management groups selected from each country. We are also strengthening governance by clearly communicating our corporate philosophy and management policy in each country and promoting mutual understanding
G

Activities of the International Auditing Office and establishment of our International Whistleblowing System
We are working to strengthen governance at local subsidiaries in each country through a focus on the activities of the International Auditing Office, which was established in April 2019. In June 2020, we established an International Whistleblowing System with third party law firms as a point of contact, in addition to maintaining our in-house reporting system at our local subsidiaries in the U.S.A., Australia, the UK, and Singapore (excluding Woodside Homes). If the law firm receives a report from an employee of a local subsidiary, the report is communicated directly to the head office to ensure the system operates as intended, ensuring its effectiveness.